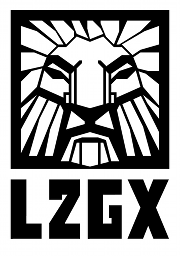 Food name
category

Merguez with Chickpeas and Couscous Recipe Merguez sausages, chickpeas, and couscous come together in this flavorful and satisfying dish. Infused with the rich and aromatic spices of Ras-el-hanout, this recipe brings the flavors of North African cuisine to your table. While a tajine is the traditional cooking vessel, we'll provide an alternative method using a skillet.
Ingredients

For the Merguez and Chickpeas: 4 Merguez sausages 1 can (15 oz) chickpeas, drained and rinsed 1 onion, finely chopped 2 cloves garlic, minced 1 red bell pepper, diced 1 teaspoon Ras-el-hanout spice blend 1/2 teaspoon ground cumin 1/2 teaspoon ground coriander 1/4 teaspoon paprika Salt and pepper to taste 2 tablespoons olive oil For the Couscous: 1 cup couscous 1 1/4 cups vegetable broth or water 1 tablespoon olive oil Salt to taste For Serving: Fresh cilantro or parsley, chopped Lemon wedges Instructions:
Preparation

In a medium-sized pot, bring the vegetable broth (or water) to a boil. Stir in a pinch of salt and olive oil. Remove the pot from heat and add the couscous. Stir gently, then cover the pot and let the couscous absorb the liquid for about 5 minutes. Fluff the couscous with a fork to break up any clumps. Set aside, covered, until ready to serve. Cook the Merguez and Chickpeas: Heat a large skillet over medium heat. Add 1 tablespoon of olive oil. Add the Merguez sausages to the skillet and cook until browned on all sides and cooked through. This should take about 8-10 minutes. Once cooked, remove the sausages from the skillet and set them aside. In the same skillet, add the remaining tablespoon of olive oil. Add the chopped onion and diced red bell pepper. Sauté for about 3-4 minutes, until the vegetables begin to soften. Add the minced garlic, Ras-el-hanout spice blend, ground cumin, ground coriander, paprika, salt, and pepper. Sauté for another 1-2 minutes, allowing the spices to become fragrant. Stir in the drained and rinsed chickpeas. Cook for an additional 3-4 minutes, allowing the flavors to meld. Assemble and Serve: Slice the cooked Merguez sausages into bite-sized pieces. Fluff the prepared couscous once again with a fork and divide it among serving plates. Top the couscous with the Merguez sausage and the spiced chickpea mixture. Garnish with chopped fresh cilantro or parsley and serve with lemon wedges on the side. Enjoy your delicious merguez with chickpeas and couscous, infused with the warm and aromatic flavors of Ras-el-hanout. This dish is a delightful blend of textures and tastes, perfect for bringing a taste of North Africa to your dining table.