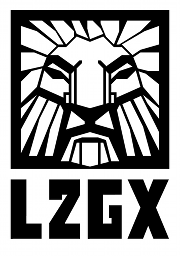 Food name
category

Creamy Green Pumpkin Soup
Ingredients


1 small sugar pumpkin (about 1kg or 2-3 pounds), peeled, seeded, and chopped into chunks
1 tablespoon olive oil
1 onion, chopped
2 cloves garlic, minced
1 medium potato, peeled and chopped
1L or 4 cups vegetable broth
1 teaspoon ground cumin
1/2 teaspoon ground coriander
1/4 teaspoon ground nutmeg
Salt and pepper to taste
250g or 1 cup fresh spinach leaves
125 ml or 1/2 cup heavy cream (optional)
Chopped fresh parsley or chives for garnish
preparation


Prepare the Pumpkin:
Peel the sugar pumpkin using a sharp knife or a vegetable peeler. Cut it in half, scoop out the seeds and fibers, and chop the flesh into chunks. You'll need about 4-5 cups of pumpkin chunks. Sauté the Aromatics:
Heat the olive oil in a large pot over medium heat. Add the chopped onion and cook until translucent, about 3-4 minutes. Add the minced garlic and cook for an additional 1 minute, until fragrant. Cook the Pumpkin:
Add the chopped pumpkin and potato to the pot. Stir and cook for about 5 minutes to slightly soften the vegetables. Add the Seasonings:
Sprinkle in the ground cumin, ground coriander, and ground nutmeg. Season with salt and pepper to taste. Stir well to coat the vegetables with the spices. Add the Liquid:
Pour in the vegetable broth, making sure it covers the vegetables. Bring the mixture to a boil, then reduce the heat to low. Cover the pot and let it simmer for about 20-25 minutes, or until the pumpkin and potato are tender. Blend the Soup:
Using an immersion blender, carefully blend the soup until smooth and creamy right in the pot. If you don't have an immersion blender, you can blend the soup in batches using a regular blender. Just be sure to let the soup cool slightly before blending and work in batches if needed. Add Greens and Cream:
Once the soup is smooth, stir in the fresh spinach leaves. They will wilt in the hot soup. If you prefer a creamier soup, you can add the heavy cream at this stage. Stir well to combine. Adjust Seasoning:
Taste the soup and adjust the seasoning, adding more salt and pepper if necessary.
Serve


Ladle the creamy green pumpkin soup into bowls. Garnish with chopped fresh parsley or chives.
Serve the soup hot and enjoy it with some crusty bread or your favorite side dish.
This creamy green pumpkin soup is perfect for fall and winter days, and its vibrant color and rich flavor make it a delightful dish to share with family and friends.